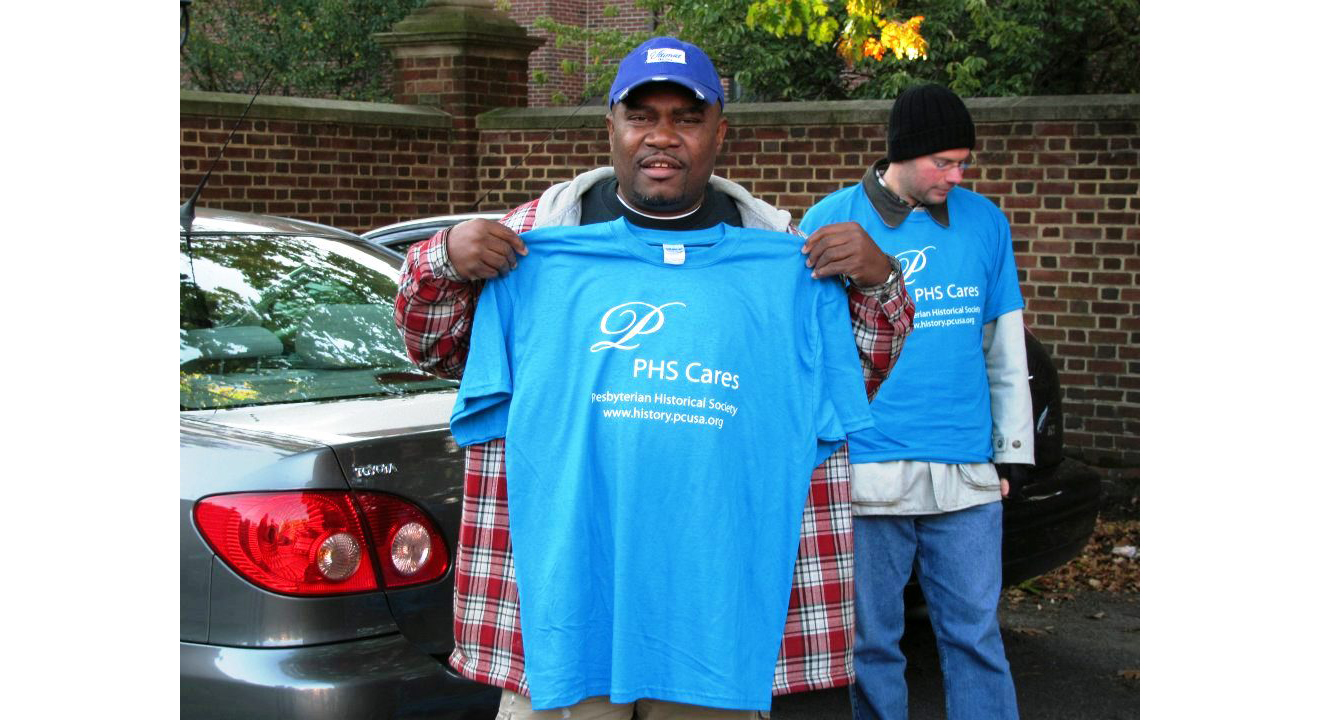 Herbert B. Beverly, PHS Building Superintendent, passed away on Thursday, March 3, 2016, following a valiant battle with cancer. Herb faced death with the absolute certainty of his salvation through his faith in Jesus Christ. His imprint is everywhere at the Presbyterian Historical Society, and we are deeply grateful for the time he shared with us.
Herb grew up in Philadelphia; he used to tell me stories about riding horses in Fairmount Park and the Strawberry Mansion neighborhood. A man of constant activity, he was passionate about sports, including swimming, track and field, basketball, and especially Eagles football. In his 20s, he started his first business, a cleaning service that he only stopped running in order to provide for his growing family in new ways. For the seven years I worked alongside this jovial, brilliant man, he always had at least two jobs. Not out of a fear of lacking, but a desire to do more, to be more for his family and friends.
Herb's thundering voice and wholehearted laugh could fill the building. Vendors servicing the elevator, the HVAC system, or the electrical systems looked forward to his warm greeting and no-nonsense directions; he wanted everyone who visited the Society to look after 425 Lombard Street as if it was their own pride and joy. Herb devoted himself to his work--painting trim and doors, making furniture repairs, helping Elonzer and John keep the grounds tidy, coaching staff on the locations of fire extinguishers and emergency routes out of the building. After security cameras were installed a few years ago, we could all rest easy knowing his watchful eyes were monitoring the camera feeds even after he left work, ensuring our safety.
I like to think of Herb watching us now from a different, higher-up vantage. We miss him terribly and know there are so many others who are similarly bereaved. His bright spirit touched us all and will go on doing so. Herb was not the kind of person you could easily forget, or ever want to.
--
A memorial service for Herbert B. Beverly was held Thursday, March 10 at the Givinish Funeral Home in northeast Philadelphia. An interment service followed at the Ivy Hill Cemetery.