Celebrating Reverend Blanca Estrella Otaño-Rivera
-- by Reverend Blanca Estrella Otaño-Rivera--also known as Blanqui Otaño
In honor of National Hispanic Heritage Month, we are celebrating Reverend Blanca Estrella Otaño-Rivera--also known as Blanqui Otaño--the first Hispanic clergywoman ordained in the United Presbyterian Church in the United States of America (UPCUSA), in June 1975.
The Reverend Otaño-Rivera was born in Lares on the island of Puerto Rico. She earned a Bachelor of Business Administration degree from the University of Puerto Rico, and a Divinity degree from the Latinoamerican Biblical Seminary in Costa Rica. Immediately after graduation she received an invitation from her Presbyterian Church in Caparra Terrace, to serve as local "missionary".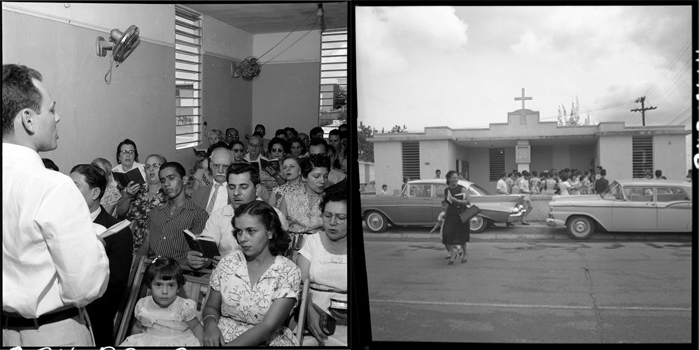 In January 1975 she received a call to become a member of the staff in the Women's Program in the Program Agency (UPCUSA). She became advisor to the Program for Hispanic women in the East of USA and Puerto Rico. Since 1979 to 1985 she served in Puerto Rico as pastor at the Presbyterian Churches in Guánica and Hugh O'Neill Memorial in Old San Juan; also as adjunct professor at the Interamerican University in Bayamón.
In 1985 she was commissioned as fraternal worker of the Presbyterian Church (USA) to serve as advisor in Central America. Here she led the Women's Program of the Centro Evangélico Latinoamericano de Estudos Pastorales (CELEP). Serving in Nicaragua through an ecumenical organization CEPAD; and in El Salvador with the Baptist Church and in Guatemala with the Presbyterian Church. In 1988, CELEP requested her assignment to Brazil to develop a Women's program for six denominations.
She also served as assistant of the President of the Alianza de Iglesias Presbiterianas y Reformadas de América Latina (AIPRAL). She also coordinated the development of a Leadership Group which led a Women's Training Program for Reformed Women of eleven Latin American countries. She also, coordinated the assembly of the World Alliance of Reformed Churches held in Brazil.
The Rev. Otaño-Rivera has been involved in volunteering service since retirement. She participates in religious and social groups, was her parent's caregiver and accompanies her husband the Rev. Canon Jorge Juan Rivera-Torres to special activities in the Episcopal Church.