Timeline of LGBTQIA+ History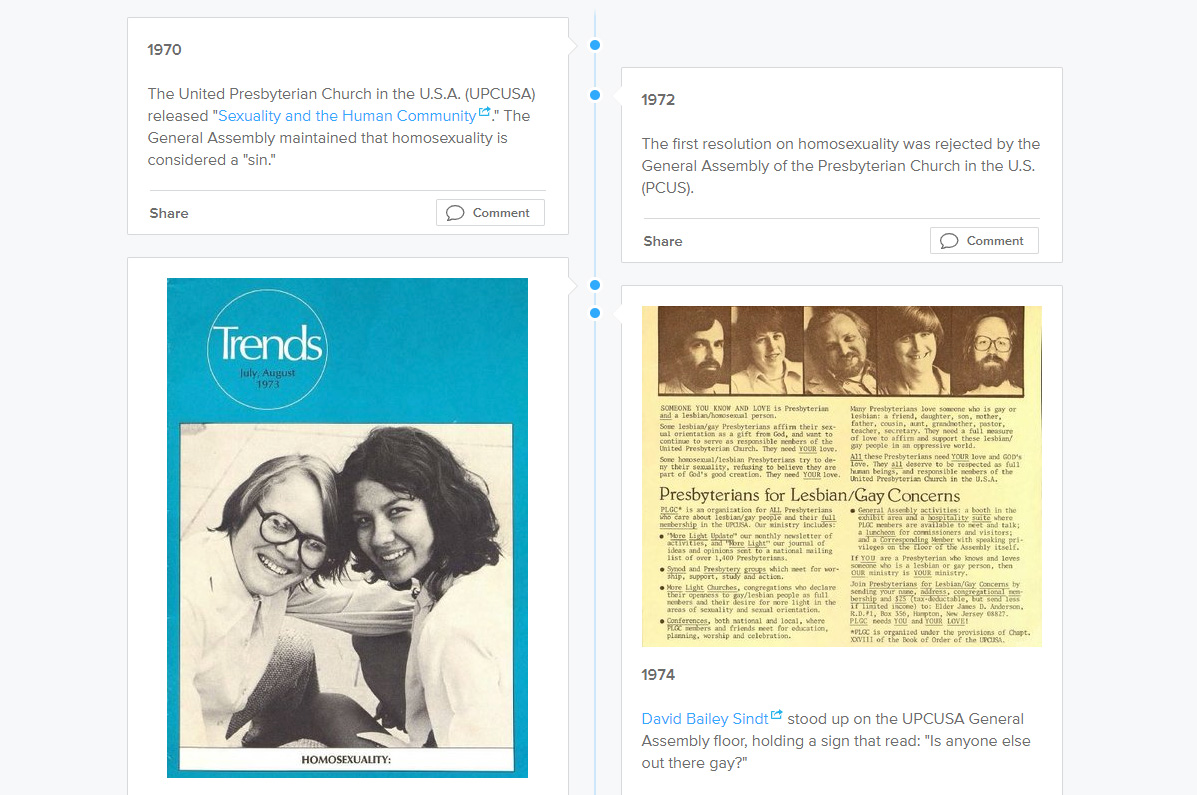 The Presbyterian Historical Society has created a timeline of LGBTQIA+ related history in the Presbyterian Church (U.S.A.). The stories included show how church members' perspectives as well as the language used to speak about sexuality shifted throughout decades of advocacy work by LGBTQIA+ Presbyterians and allies. Click on the image below to view the timeline:
Notice any gaps? PHS is actively collecting records and oral history interviews related to the movement to enable ordination and marriage rites for LGBTQIA+ Presbyterians. If you have materials or stories to share, please contact Elizabeth Wittrig for more information about contributing to the Pam Byers Memorial Collecting Initiative.