The following are autographed photographs from 1980 of then-sitting Senators to the Reverend Edward L.R. Elson on the occasion of the fiftieth anniversary of his ordination. The Reverend Dr. Edward L. R. Elson (1906-1993), pastor of National Presbyterian Church (1947-1973) and Chaplain of the Senate (1969-1981), played a particularly active role in advocating for a Presbyterian program in Washington, DC. He also baptized President Dwight D. Eisenhower into the United Presbyterian Church in the U.S.A., predecessor denomination to today's PC(USA).
Out of the sixty-two signed photographs in total, we have selected images of eight Senators who are considered notable or important for various reasons both present and historical. Of the eight, we have placed the two currently running for President, Mike Gravel and Joe Biden, at the bottom. In the interest of bipartisanship, we have placed the pictures of the two Republicans in this list at the top.
Another occasion for this Congressional reverie is that 2019 marks the fiftieth anniversary of the rededication of the aforementioned National Presbyterian Church in Washington, DC. In September 1969 the church moved to a new site at Nebraska Avenue and Van Ness Street NW after several years of construction. More information about the "new" NPC can be found at our digital exhibit here.
Republican Orrin Hatch of Utah served in the Senate from 1977 until his retirement in 2019. He was the longest-serving Republican senator in history, as well as the longest serving senator from Utah. In 2015, he became President pro tempore of the Senate, a position he held until his retirement in 2019. Born in poverty in Pittsburgh, Pennsylvania, he studied at Brigham Young University and the University of Pittsburgh Law School before moving to Utah permanently in 1969. A staunchly conservative Mormon, Hatch has occasionally broken with the Republican Party on certain issues, such as compensating those affected by radiation from nuclear testing and personally recommending Ruth Bader Ginsburg as a Supreme Court Justice to then-President Bill Clinton. However, he has also been criticized for voting for legislation that many say exasperated the opioid crisis and for taking a conservative position on copyright law.
Republican Nancy Landon Kassebaum Baker of Kansas served in the Senate from 1978 to 1997. She was the first woman to be elected to a full term in the Senate without her husband having previously served in Congress. The daughter of 1936 Republican presidential candidate Alf Landon (defeated by incumbent Franklin D. Roosevelt in a landslide), she attended the University of Kansas and the University of Michigan, where she met her first husband, Philip Kassebaum, whom she divorced in 1979; she later remarried to Howard Baker, a Republican senator from Tennessee, who died in 2014. A moderate Republican, she worked with Massachusetts Democratic Senator Edward "Ted" Kennedy on healthcare legislation, condemned the apartheid regime of South Africa, and made diplomatic visits to Nicaragua to observe elections. She voted to confirm Clarence Thomas to the Supreme Court in 1991, which she later regretted. She currently lives in retirement on a family ranch in Burdick, Kansas.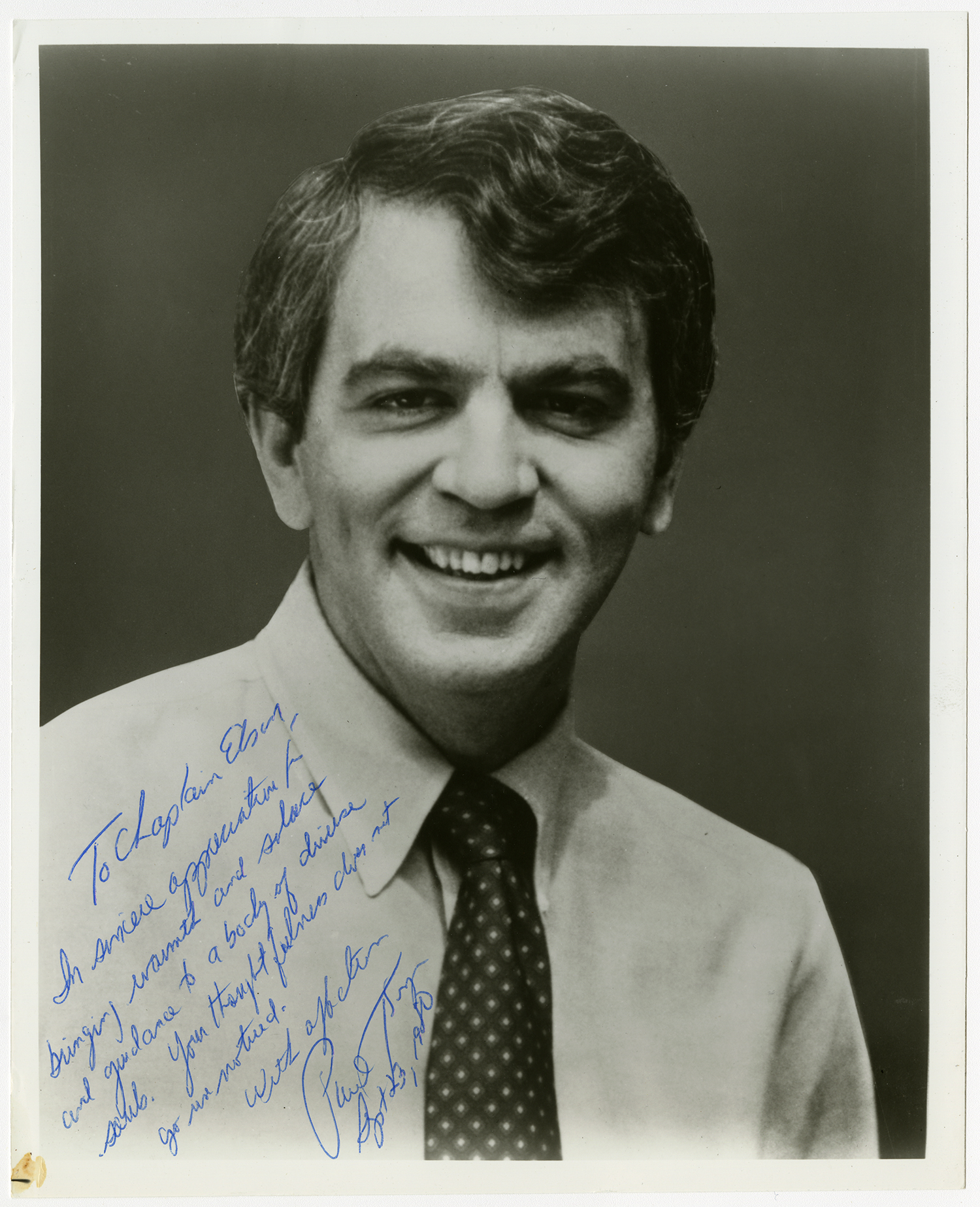 Democrat Paul Tsongas of Massachusetts served in the Senate from 1979 to 1985. The son of two Greek Americans, Tsongas attended Dartmouth, Yale, and Harvard; he served in the House of Representatives from 1975 to 1979, before being elected to the Senate after defeating Republican incumbent Edward Brooke. A moderate Democrat, Tsongas tended to side with Republicans on economic issues and Democrats on social ones – he criticized what he felt to be government inefficiency, and overspending, while also promoting America's public lands, and was instrumental in setting up Lowell National Historical Park, a tribute to America's industrial history in his hometown of Lowell, Massachusetts. In 1992, he ran a long-shot campaign for the Democratic presidential nomination, against Jerry Brown of California, Tom Harkin of Iowa, Bob Kerrey of Nebraska, and the eventual winner, Bill Clinton of Arkansas. Despite narrowly winning the New Hampshire primary that year, Tsongas fell behind Clinton after Super Tuesday, pulling out of the race on March 19 and endorsing Clinton. He died on January 18, 1997, at the age of fifty-five, from liver problems related to treatment for non-Hodgkin lymphoma.
Democrat Daniel Inouye of Hawaii served in the Senate from 1963 until his death in 2012. He was the first Japanese American senator, as well as only the second Asian American senator (the first being Republican Hiram Fong, also of Hawaii). In 2010 he became President pro tempore of the Senate, making him the highest-ranking Asian American in U.S. history. Born to two Japanese American immigrant parents in Honolulu, he briefly attended the University of Hawaii before joining the Army after the attack on Pearl Harbor; his arm was amputated after an attack on German defenses in Italy in 1945; for his gallantry, he would posthumously be awarded the Presidential Medal of Freedom. After being discharged in 1947, he continued his studies at the University of Hawaii, and obtained a law degree from George Washington University. He distinguished himself serving on the Watergate and Iran-Contra investigatory committees, voted against the North American Free Trade Agreement (NAFTA), and campaigned on behalf of victims of the Japanese American internment camps during World War II while in Congress. He died on December 17, 2012, at the age of eighty-eight, from respiratory complication; his last word was "Aloha". Beloved in his native Hawaii, the main Honolulu airport was renamed after him.
Democrat Bill Bradley of New Jersey served in the Senate from 1979 to 1997. A Presbyterian (he taught Sunday school as a college student), he was born in Crystal City, Missouri, to Republican parents. He excelled at high school basketball before becoming one of the most famous college basketball players in the country while at Princeton. He played on the U.S. Men's Basketball Olympic team in 1964 and 1965, and still holds several records for Ivy League basketball. After Princeton, he was drafted by the New York Knicks, where he used his fame to meet with activists and academics to discuss social issues, as well as teaching in Harlem schools; he retired in 1977 and was inducted into the Naismith Memorial Basketball Hall of Fame in 1983. Elected to the Senate in 1978, Bradley gained a reputation as a reformist Senator, working to overhaul the tax code, pushed for campaign finance reform, and tried to improve relations between America and the Soviet Union. In 2000, he ran against Al Gore for the Democratic Presidential nomination as a more liberal alternative, campaigning for universal healthcare and gun control and against child poverty; however, he dropped out after failing to win any primaries against Gore. He currently lives with former LBJ Presidential Library Director Betty Sue Flowers.
Democrat George Mitchell of Maine served in the Senate from 1980 to 1995; he was also Senate Majority Leader from 1989 to 1995. His mother was a Lebanese American immigrant, and his father was an Irish-American adopted by Lebanese American parents. He attended Bowdoin College before serving in the Army from 1954 to 1956 and then finishing at the Georgetown University Law Center. Mitchell was appointed to the Senate in 1980 after former Senator Edmund Muskie resigned to be President Jimmy Carter's Secretary of State. As Senate Majority Leader, his led the push to approve the Clean Air Act, the Americans with Disabilities Act of 1990, NAFTA, and the formation of the World Trade Organization (WTO). After choosing not to run for reelection in 1994, Mitchell became active in issues of international relations; he negotiated peace settlements to mostly end the Troubles in Northern Ireland, chairing the peace negotiation team which lead to the 1998 Good Friday Agreement – for which he was awarded the Presidential Medal of Freedom. He also published a major report on ways for peace between Israel and Palestine, and served as a Special Envoy for Israel and Palestine under Barack Obama from 2009 to 2011. Mitchell has also been active in corporate affairs, serving as the chairman of the Walt Disney Company from 2004 to 2007, chairman of law firm DLA Piper from 2003 to 2009, and investigated steroid use in baseball while serving on the board of the Boston Red Sox.
Democrat Mike Gravel of Alaska served in the Senate from 1969 to 1981. Born in Springfield, Massachusetts, to immigrant parents from Quebec, he briefly attended both Assumption College and American International College before enlisting in the Army Counterintelligence Corps and completing his education at Columbia. He moved to Alaska in 1956 and was elected to the Senate in 1968 after serving as a state representative. There he became known for his maverick style and politics; he published a more complete set of the Pentagon Papers in order to change public opinion on the Vietnam War, attempted to run to be George McGovern's running mate, and heavily supported the Trans-Alaska Pipeline. Defeated by Republican Frank Murkowski in 1980, he ran for the 2008 Democratic nomination in a flamboyant campaign that attracted internet attention, before dropping out and running for the Libertarian Party nomination, which also failed, resulting in him returning to the Democrats. At age eighty-eight, he is currently running for the 2020 Democratic Party presidential nomination. His campaign – mainly a vehicle to bring certain issues to national attention – has been noted for its left-wing politics and unorthodox methods, such as its campaign and social media accounts being run by two boys in their late teens.
Democrat Joe Biden of Delaware served in the Senate from 1973 to 2009. More famously, he served as Vice President to President Barack Obama from 2009 to 2017. He is currently running for the 2020 Democratic Party presidential nomination, after having unsuccessfully run in 1988 and 2008. Born in Scranton, Pennsylvania, he attended the University of Delaware and Syracuse University School of Law; he moved to Wilmington, Delaware, permanently in 1969. After entering the Senate, he served on the Senate Judiciary Committee, where he presided over the failed confirmation of Robert Bork and the confirmation of Clarence Thomas. Politically he has tended towards the center. He also served on the U.S. Senate Committee on Foreign Relations. Biden voted against the Gulf War, supported the NATO bombing of Serbia, voted to authorize the 2003 Iraq War, and voted against the 2007 troop surge. He worked to promote issues relevant to Delaware, including bankruptcy legislation and Amtrak funding. President Obama awarded him the Presidential Medal of Freedom in 2017. His current campaign has been dogged by questions relating to his conduct during the Clarence Thomas hearings, his supposed opposition to school busing, and his friendliness with segregationist Senators.
-- Anthony McDonnell is a summer intern at the Presbyterian Historical Society. A recent graduate of the Community College of Philadelphia, Anthony will be enrolling at Temple University in the fall of 2019. His work is a part of the Building Knowledge & Breaking Barriers project. You can check out his prior blog post on Presbyterianism and President Dwight D. Eisenhower here.